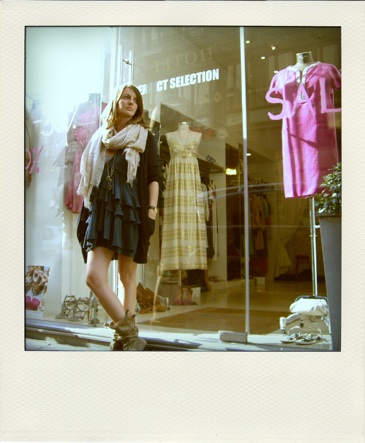 innere stadt (I.) perfect selection, führichgasse

agata wajerczyk, 31/ 'boutiquarista' aka boutique owner perfect selection
10/07/09 - 18:00
caught my eye: robin hood boots
what are you wearing?
dress: isabel marant. boots: isabel marant. tshirt: isabel marant. cardigan: vanessa bruno. necklace: isabel marant. scarf: les petites. watch: cartier. naillaquer: uslu airlines. ring: a gift from sammy.
the last fashion item that you bought?
a champagne colored silk smoking jacket by vanessa bruno.
what did you pay?
wholesale.
your fashion secret?
breaking the styles: if sporty trousers then chique high heels, if dressed up elegantly then light make-up or if silkdress then add a leatherjacket. and more is more!
www.theviennafashionobservatory.com
photo copyrights by marie-thérèse demblin de ville.